Ocala Alimony Lawyer
Serving Families Throughout Marion County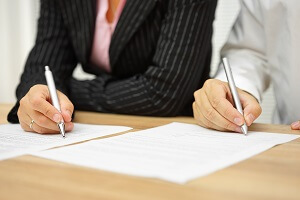 Alimony is financial support that one spouse pays to the other during and/or after the divorce process. It is intended to allow the spouse who makes less money to maintain their lifestyle, at least for a period of time following the divorce. Whether you are in need of alimony to help pay the bills or are being unreasonably asked to pay alimony to your spouse, you need experienced representation to help achieve your goals.
At Dunham & Ingram LLC, our Ocala alimony lawyers can help you with all your family law needs. Backed by decades of legal experience, our attorneys have an in-depth understanding of Florida divorce law. We have helped thousands of clients over the years with their needs, achieving favorable outcomes in many different situations. You can trust us to protect your rights and fight for your best interests.
Are you looking for legal support for your alimony matters? Call Dunham & Ingram LLC today at (352) 353-8117 or contact us online to schedule a consultation with our alimony attorneys in Ocala.
Types of Alimony in Florida
In the state of Florida, there are five types of alimony. A judge may award any combination of the five types, depending on the situation.
The five types of Florida alimony are as follows:
Durational alimony
Rehabilitative alimony
Bridge-the-gap alimony
Temporary alimony
Durational Alimony in Florida
Durational alimony is that which is to be paid for the same amount of time as the length of the marriage. For example, if you were in a marriage for seven years, you cannot receive alimony for longer than that.
Rehabilitative Alimony in Florida
Rehabilitative alimony is intended to help the former spouse acquire the necessary training or education for appropriate employment. The spouse who requests rehabilitative alimony needs to submit a comprehensive plan that outlines how much time and money will be required.
Bridge-the-Gap Alimony in Florida
This type of alimony is very short-term and is not meant to last for a period longer than two years. The intention of bridge-the-gap alimony is to allow the recipient spouse to meet immediate financial needs, such as living expenses, while they wait for their home to be sold.
Temporary Alimony in Florida
Temporary alimony is one of the most common forms of alimony because it only lasts while the divorce is still pending. Once the divorce is made final, the temporary alimony payments stop.
Contact Our Alimony Attorney Today
Regardless of how complex your situation may seem, our divorce attorneys in Ocala have the skill set needed to effectively assist you. Our legal team will guide you throughout the legal process and help you make well-informed decisions regarding your future.
Additional Reading: